We are ecstatic to have you visit our Playground Records site! We issue small amounts of bizarre product that covers the spectrum of time from 1965 through today. We are building our catalog  with diverse material. We are adding daily... check back often for single file downloads. There is a music player at the bottom of your screen and also a compact player in the middle of the home page. We hope you enjoy your stay
 Check out our licensing page! We represent  Southern Americana Music. Some of our successes are posted on the site ... we are adding new placements all the time... we can supply the master and the publishing in most all of our offerings.  The video below is Minaret Tribute,  "I'll Just Keep on Loving You" by Doris Allen. There is not much material on here that is available. I did a quick remix from the tape transfer on Luna.
Bobby Ray is synonymous with names like R.L. Burnside, Fred McDowell, Johnny Woods, Junior Kimbrough, Jim Dickinson as well as Ike Turner. You can always tell a Bobby Ray Tape...Its starts at proper audio levels and as the night goes on, the further in the red the meters read. This is a powerful collection of songs!
Colonel Bobby Ray Watson
Bobby Ray Watson
The North Mississippi whirling Dervish lets one escape
Read more…
Jimmy Ellis/ Orion edit stream

Doris Allen Playlist
0:00/3:21

0:00/3:31

0:00/3:32

0:00/2:47

0:00/2:17

0:00/3:12

0:00/2:57

0:00/3:38

0:00/3:44

0:00/6:08

0:00/2:30

0:00/2:49

0:00/2:52

0:00/2:45

0:00/4:56

0:00/3:00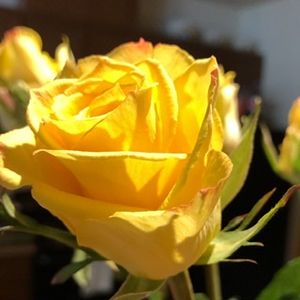 Our Feature this week from Spain's Soul 4 Real Records, This is the fabulous Jimmy Gresham! This is Jimmy's 3rd release on the Soul 4 Real label. These tracks all came from the Playground Vaults. We started " A Million Things"  with a bass and drum with Jimmy's vocals..these were recorded in early 80's. Clayton came up with a great guitar part and Alex from Soul 4 Real decides he wants Memphis horns and strings. Scott Bomar and team helped us out and to top it off Jimmy's sister Mary, also a soul artist did backing vox in the Shoals. It was mastered in France and released in Spain. SOUL 4 REAL  
Parks would say... WORLDWIDE Baby! One Step at a time 
What We Do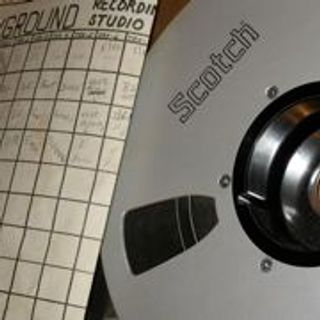 You have found Playground Records
SouthernAmericanaMusic.com
We create
We record
We Publish
We License
We archive
Please check the menu above and look around 
0:00/4:10

0:00/3:23

0:00/3:38

0:00/3:16

0:00/4:26

0:00/6:14

0:00/2:14

0:00/2:19

0:00/3:02

0:00/2:42

0:00/3:05

0:00/2:33

0:00/2:19
 ALERT !!!! on Playground Records
 Recorded at International Recording Studio in 1979 these master tapes disappeared until March of 2013. We would hear rumors of producers who had heard the tapes and wrote identical songs.. we heard that a different artist had overdubbed lead vocal. The tape was thin but we transferred it in the late spring of 2013.. Jim Dickinson has a signature piano lick on each song.. This is Mason Arnold and the Delta Wildcats with JLD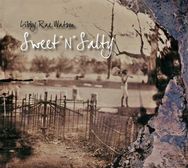 Sweet "N" Salty
Libby Rae Watson
Ms. Libby has taken some classic delta blues stalwarts and added some unheard Sam Chatmon and an original blues called "Sugar" written with former husband and grandfather of the Hill Country Blues, Bobby Ray Watson. Ms Libby performs these tunes as she has lived them. BTW.. all of the recordings used in S&S survived or barely survived the Katrina floods. The combination of analog decay and old blues tunes is a convincing mix.. Load up the pipe, sit back, kick off your slippers and be charmed with Ms Libby's interpretations
We hope you enjoy your visit to the Playground site
Playground Studios originally built and completed in 1969 by Finley Duncan is located in the heart of Old downtown Valparaiso, Florida.
It was the home of Minaret Records, Turrett Records, Choctaw and Circle Records. During the years from 1969 to 1989 some very obscure but now sought after recordings were made at Playground.
Some of the artists that recorded here were Big John Hamilton, David Allan Coe, Doris Allen, Tiny Watkins, Freddy Hart, Len Wade, Jay Chevalier, Ed Bruce, Billie Jo Spears, Larry Shell, Leroy Lloyd, Jimmy Gresham, Reuben Howell, Chuck Cooper, Big Al Downing and Jimmy "Orion" Ellis to name a few.
Kinda the best of both worlds
The facility sat empty between 1989 and 2005 when Jim and Jill Lancaster purchased and renovated the facility. Keeping the Playground name, we updated the studio to an analog/digital facility. While we  maintained the decor as much as possible we offered digital recording on ProTools as well as Digital Performer in addition to analog recording on a 24 track analog machine through a Neve console. 
In 2007 after renovations we began restoring the many thousands of masters left here as well as recording new groups and issuing new product. Please visit the other pages of our site to get an idea of what goes on here. 
 Now available at Your Favorite Soulful Record Shop or at http://omnivorerecordings.com/shop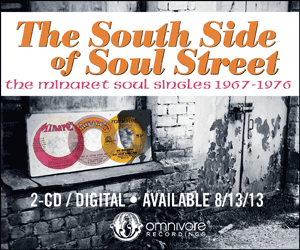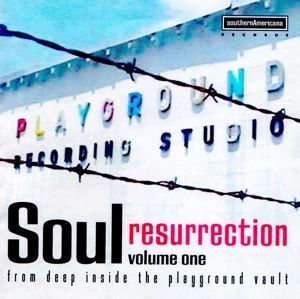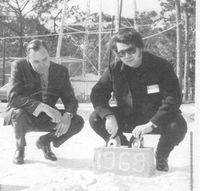 This site will feature our catalogs of songs and tracks that are available for licensing. The site will also feature some of our work at Playground Records.  Check our licensing page.. we're still building it. The catalog is huge. Ciao
Jump on that Rockabilly ride and sing along!
Read more…